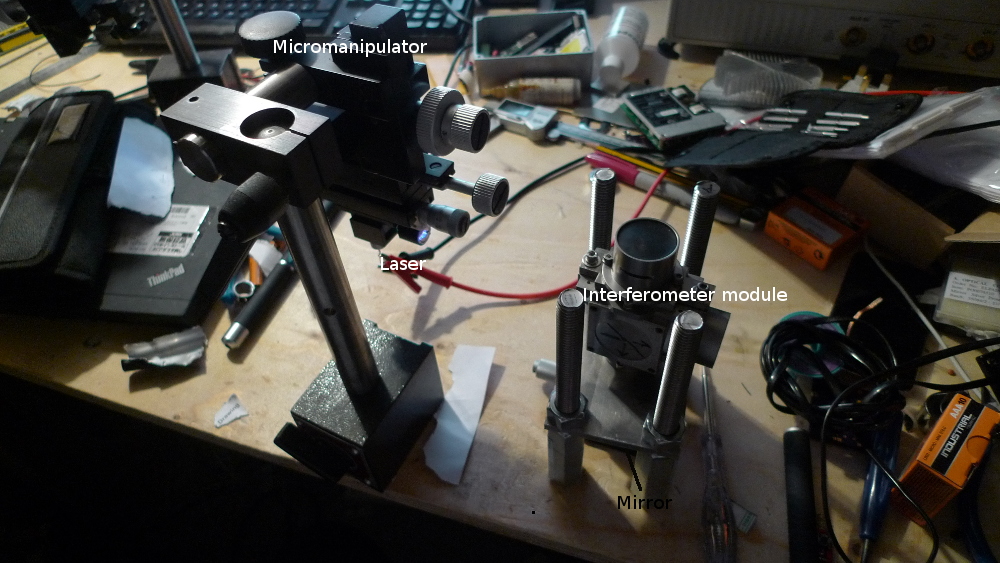 I picked up a HP 10706B interferometer module. The 10706B is a michelson interferometer. Michelson interferometers use the interference between a reference and measurement beam in order to measure distances of a few hundred nanometers.
The image below from the HP docs shows the path of the reference and measurement beams: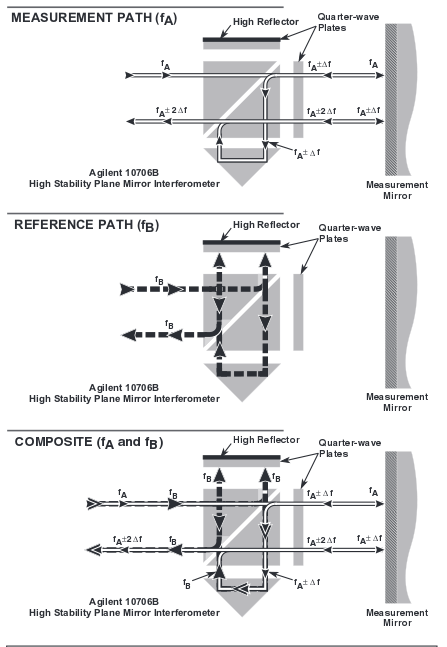 Anyway, I started playing around with it. Initially just to understand the beam path and see if I could see the beam reflected off the measurement mirror. I setup the laser and interferometer as shown above and could see the reflected beam. As expected the reflected beam dimmed when I occluded the mirror.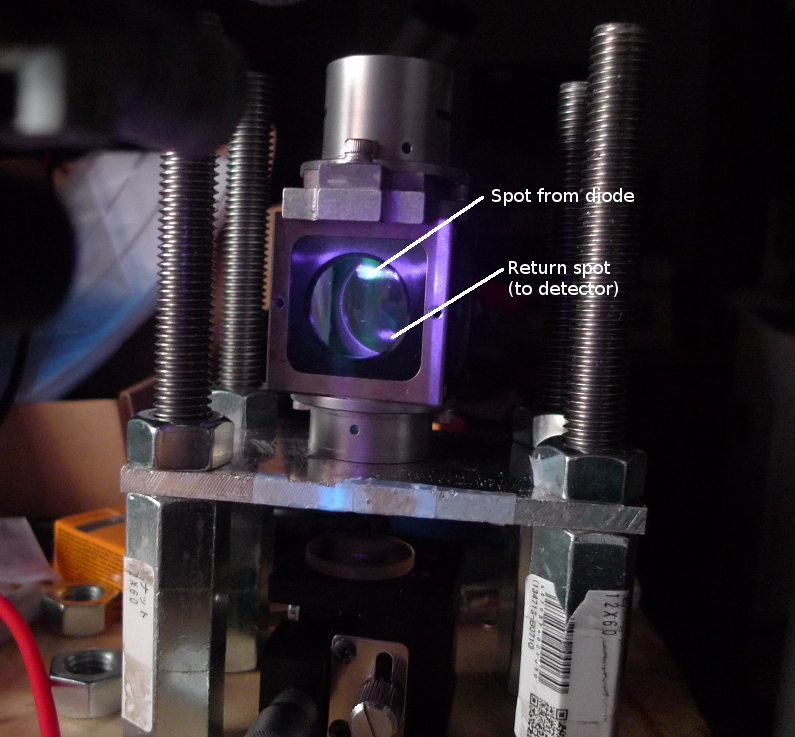 In this configuration it's very unlikely that I'd be able to see the reference and measurement beams interfering. So I'll be trying everything out on the anti-vibration table next.
Some other random pics: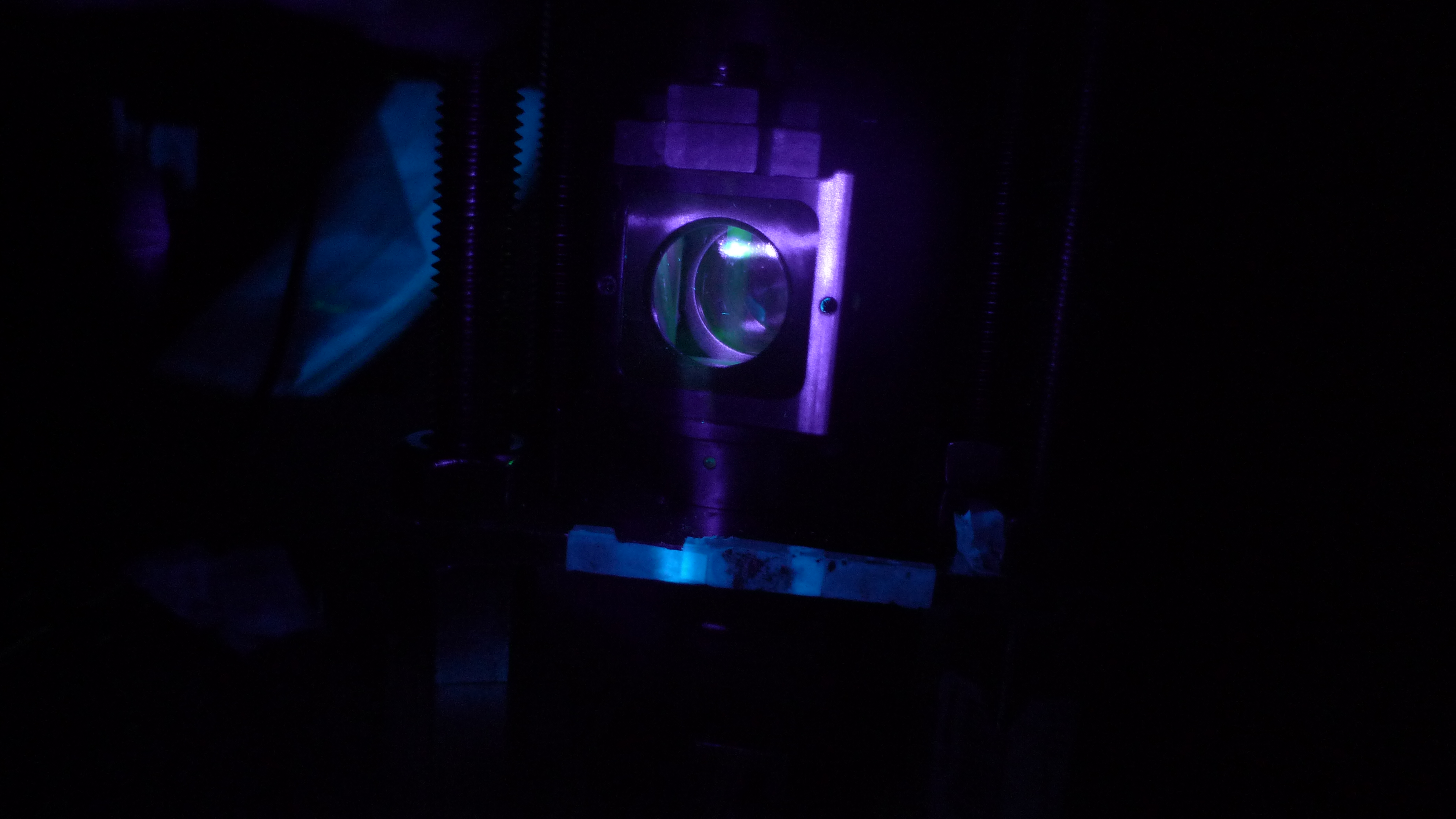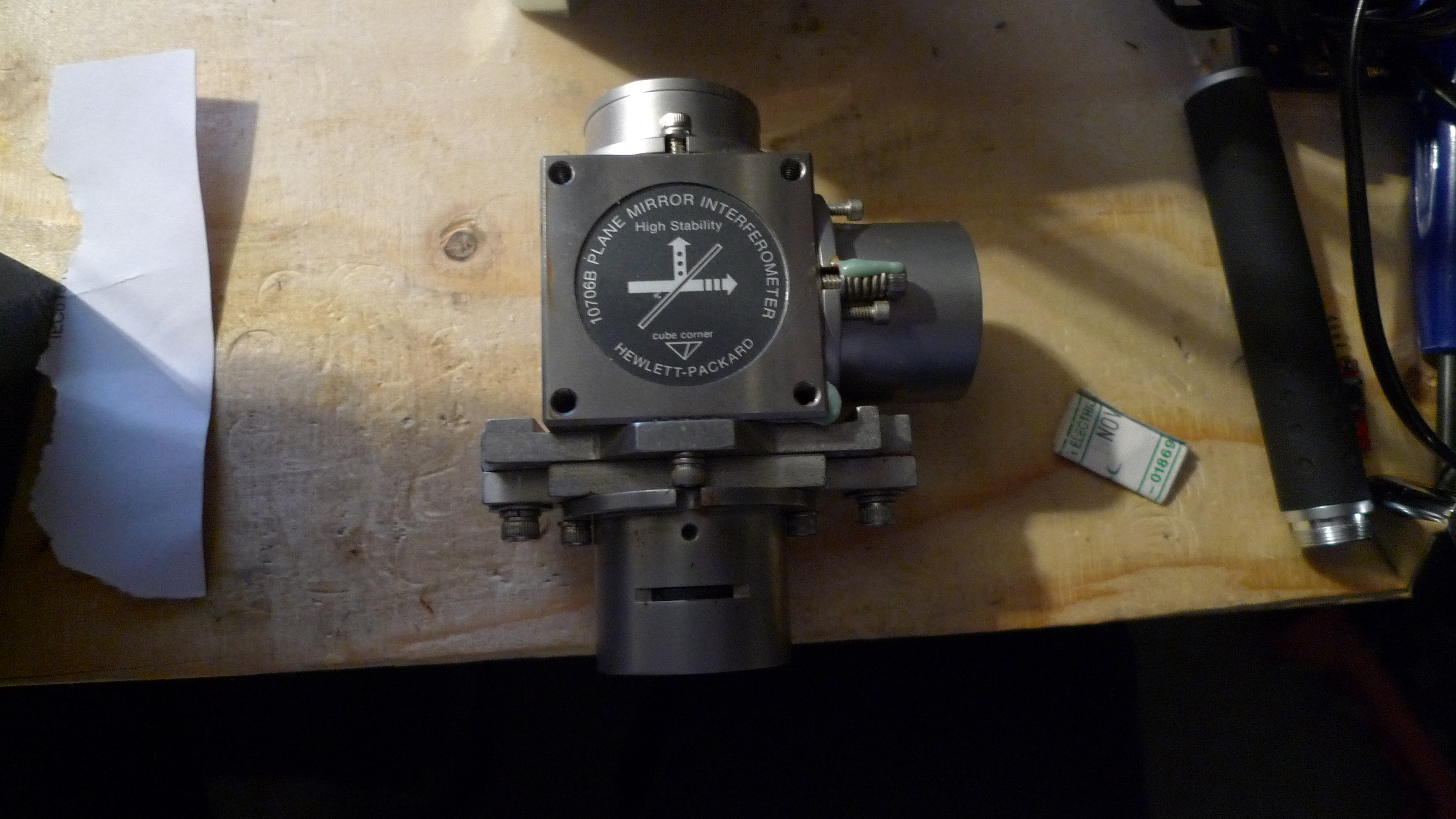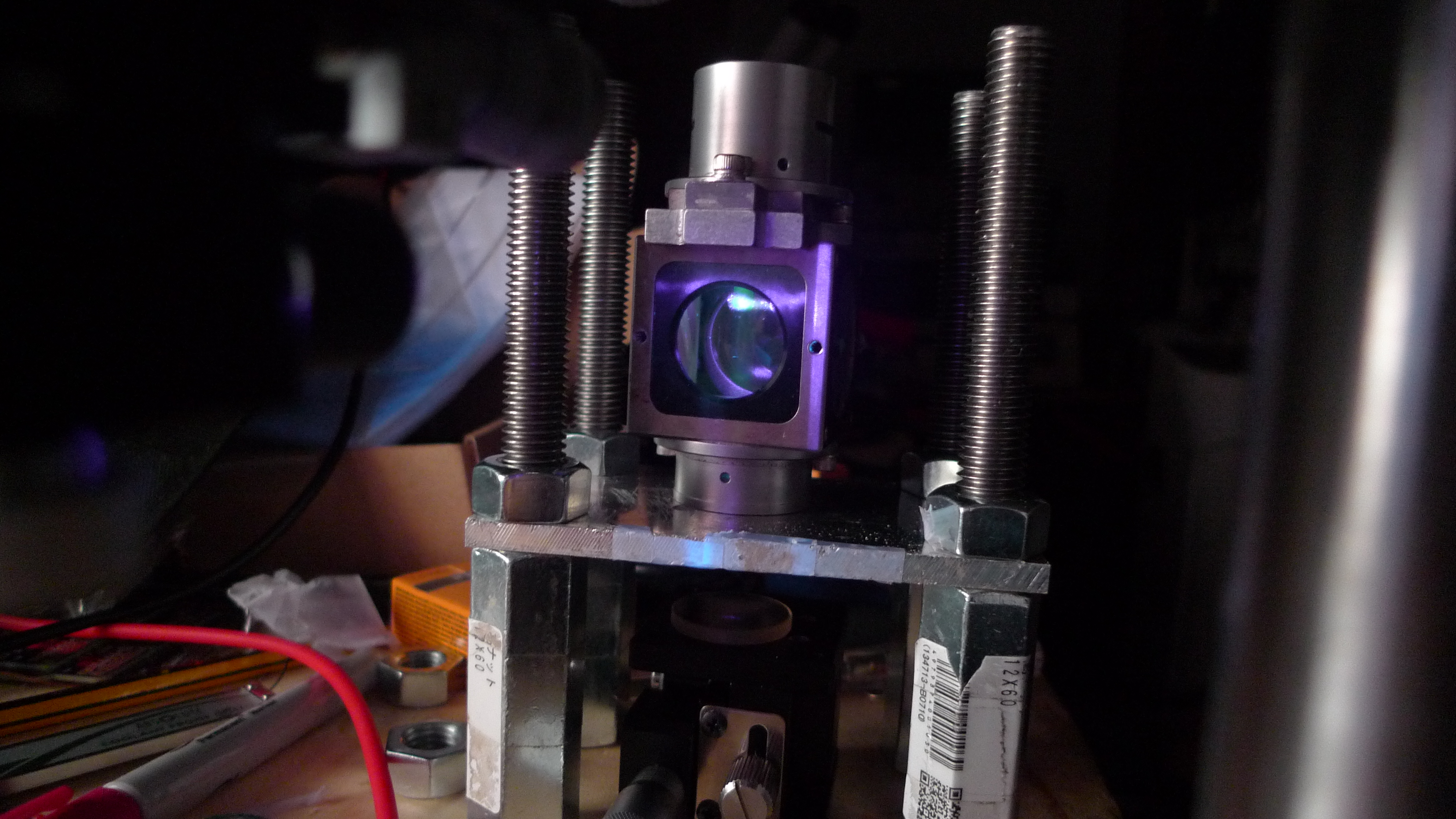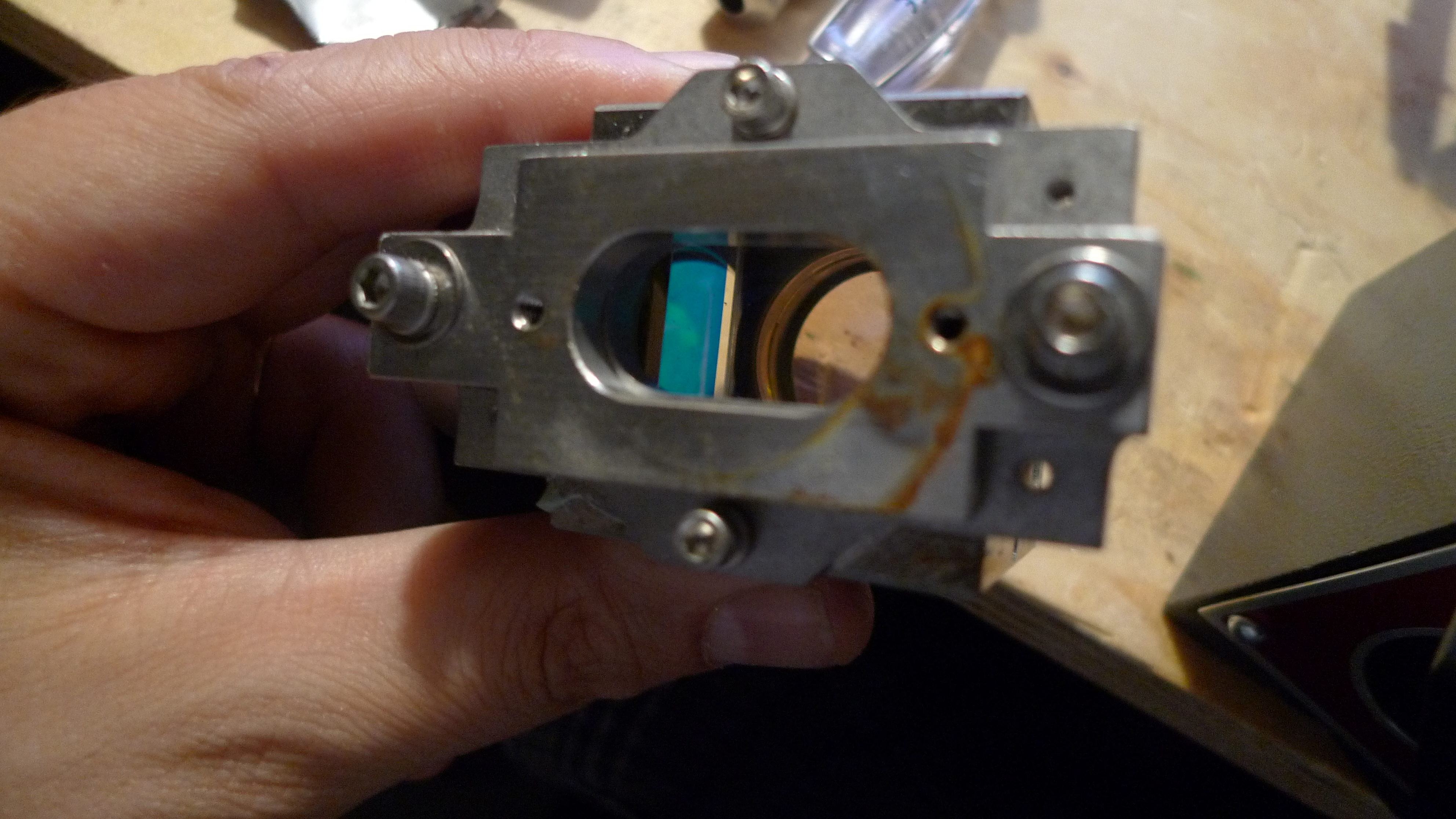 Corner Cube: