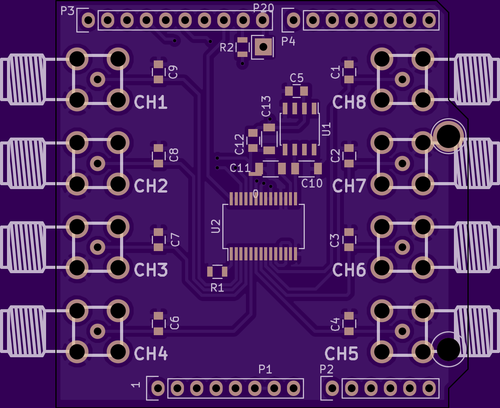 You can now buy the current rev of this board in my shop at whitefordresearch.com.
This is a revision of the LTC1859 board which fixes a few mistakes. Notably:
SMA footprint
MUX input for some unknown reason connected to the ground plane!
Footprint of voltage reference.
Route traces around ADC, nothing under it.
Error in decoupling for voltage reference.
Kicad files and gerbers: LTC1859.tar