I picked up what I assume is a 1960s era phone in Akihabara a couple of weeks ago. It uses parts from a varietty of Japanese manufacturers including what appears to be Riken corp. the design comes from a time when manufacturing in Japan must have just been picking up speed after the second world war.
It's a model 600A phone, and there's a great Japanese site detailing this model and its variations. By best guess is that these phones would have been installed by NTT directly.
I also have a British phone from the same era. It was interesting to compare the construction, shown below: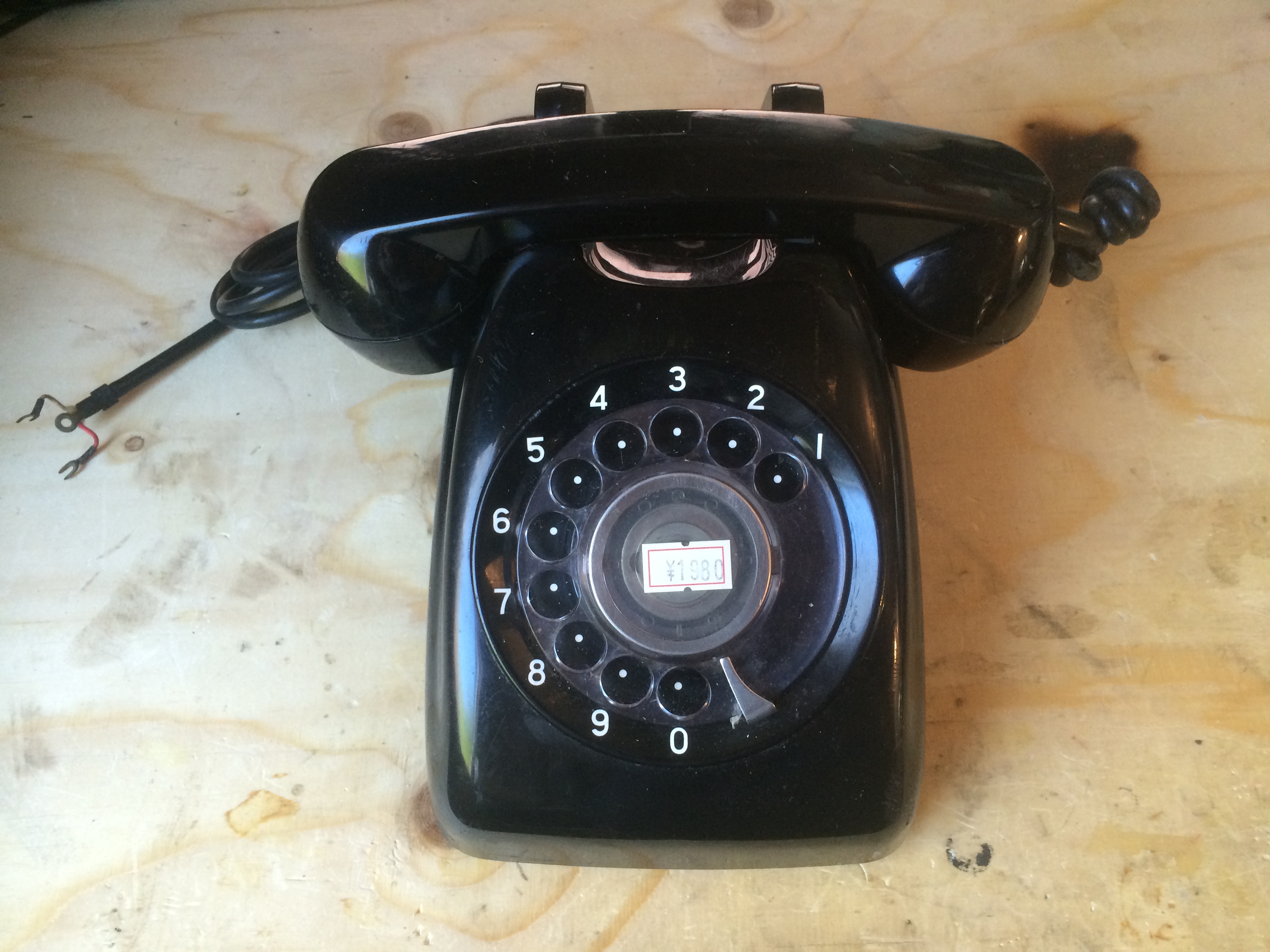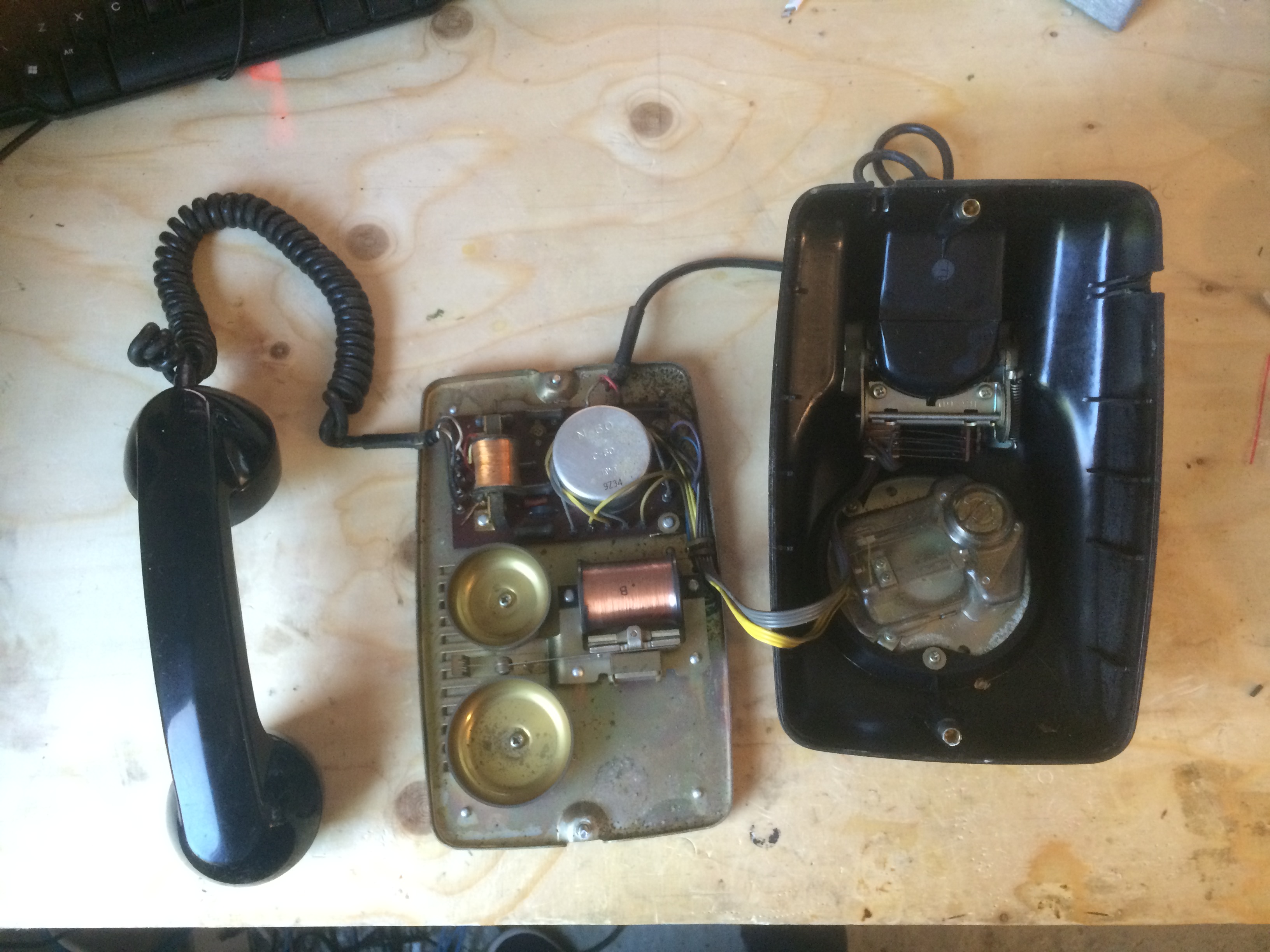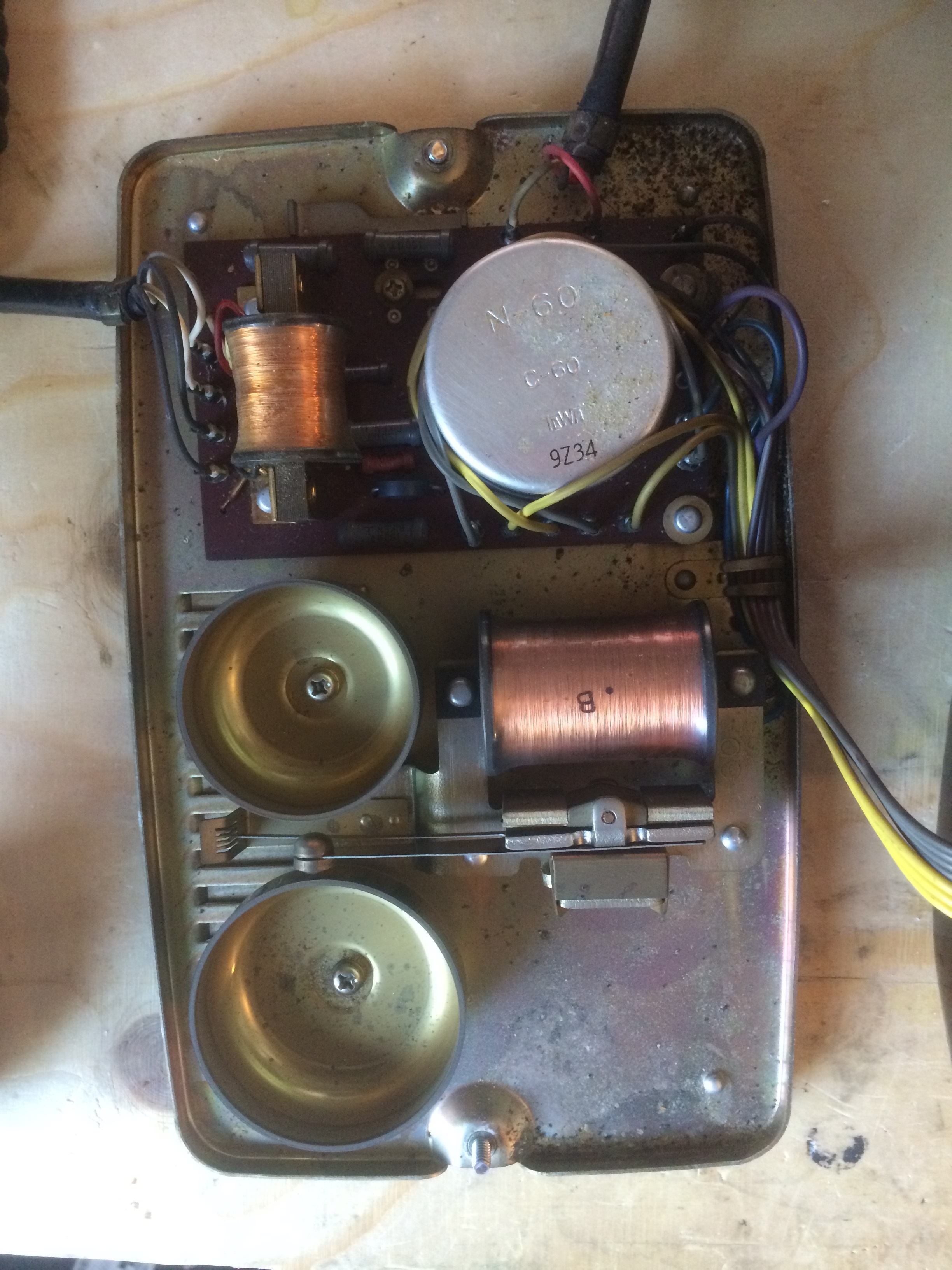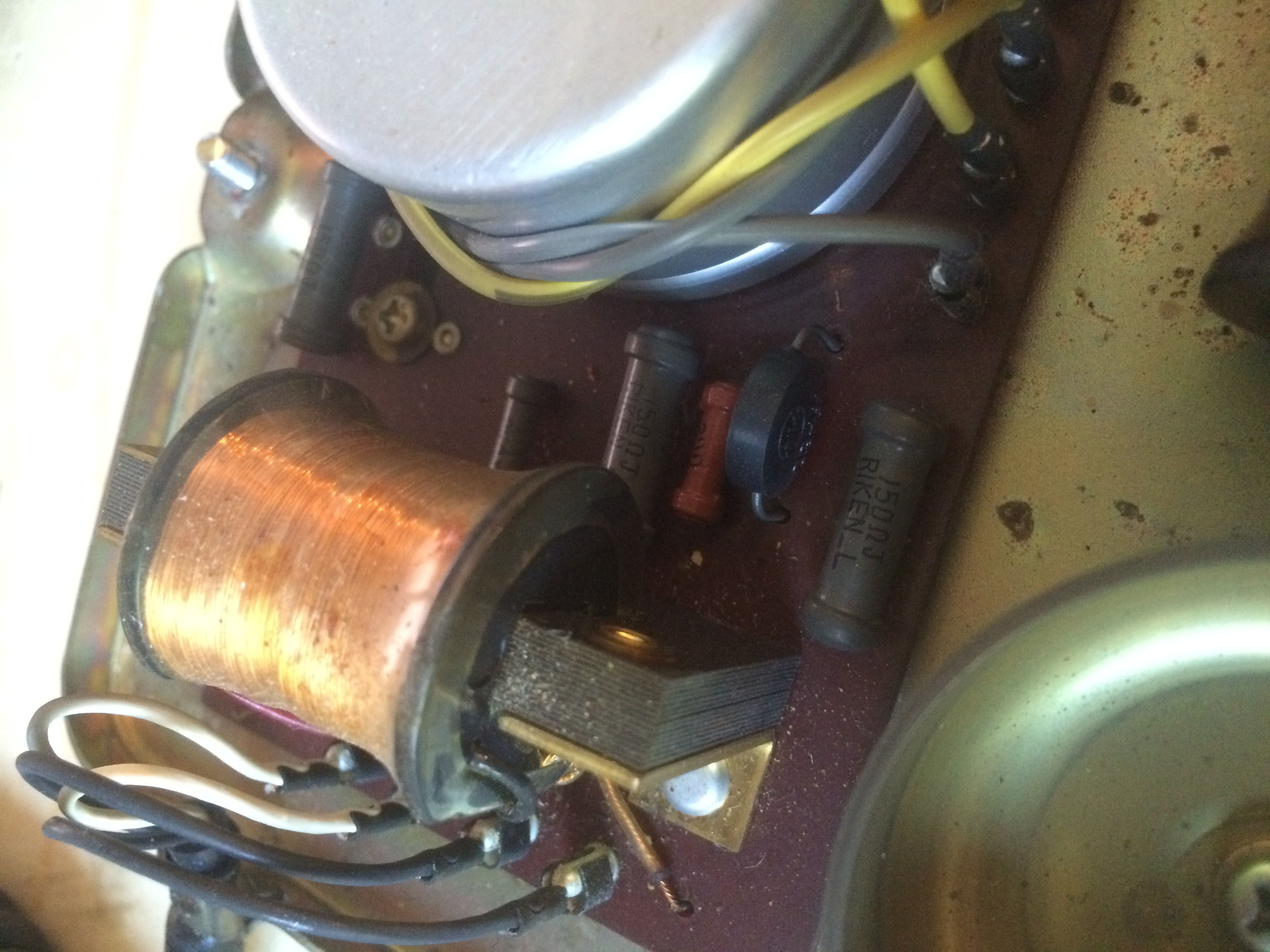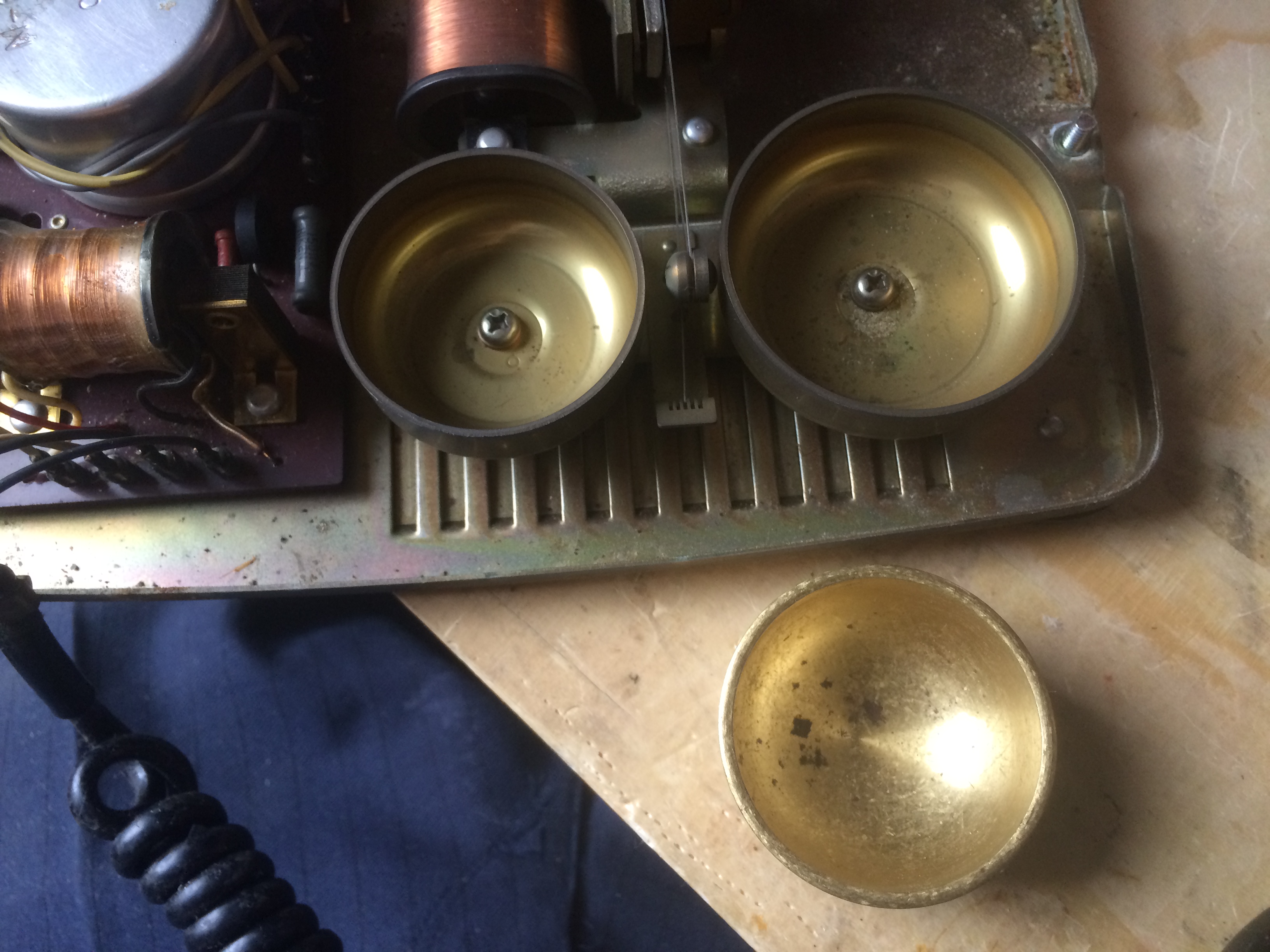 A British telephone from a similar era for comparison: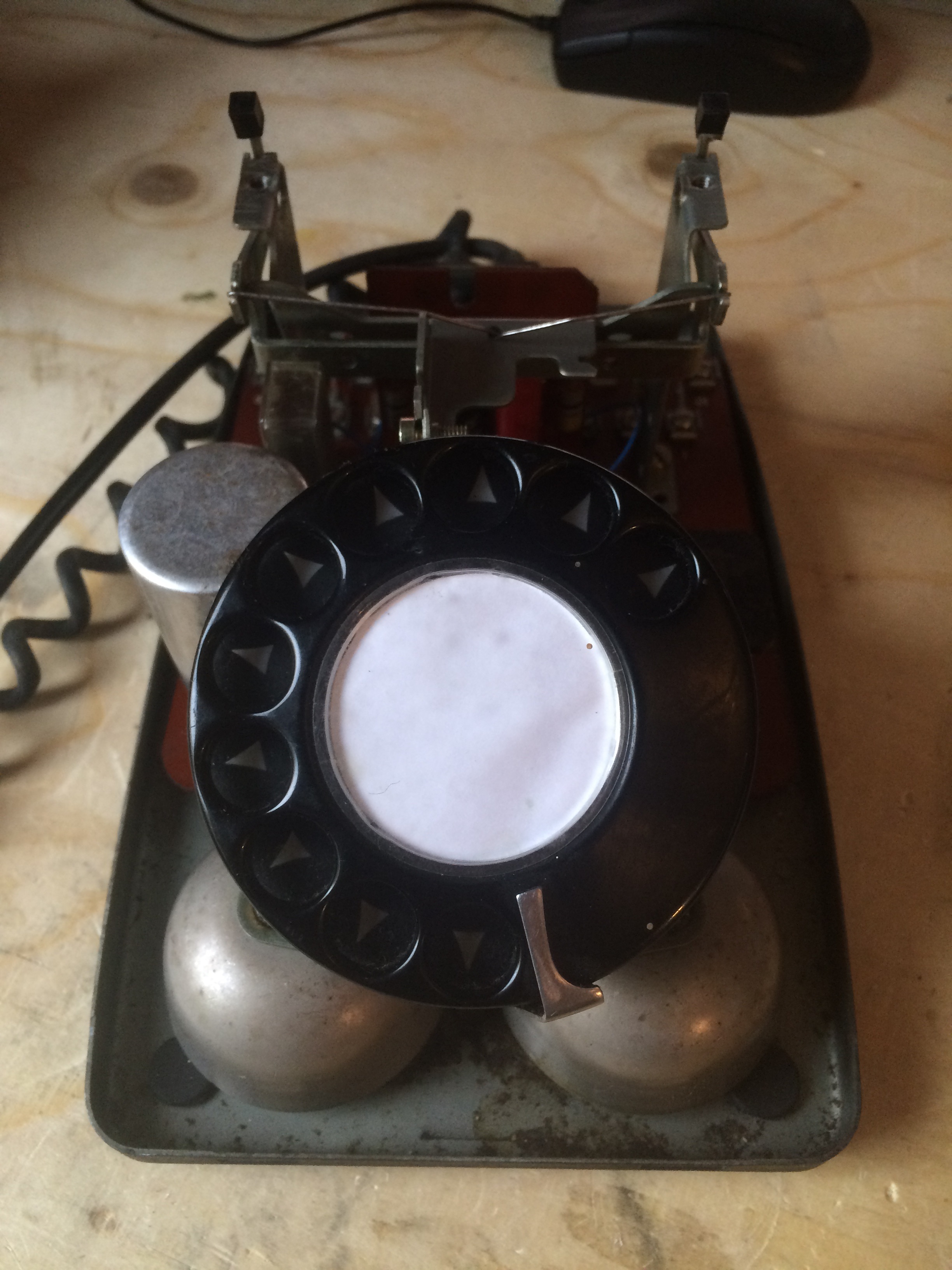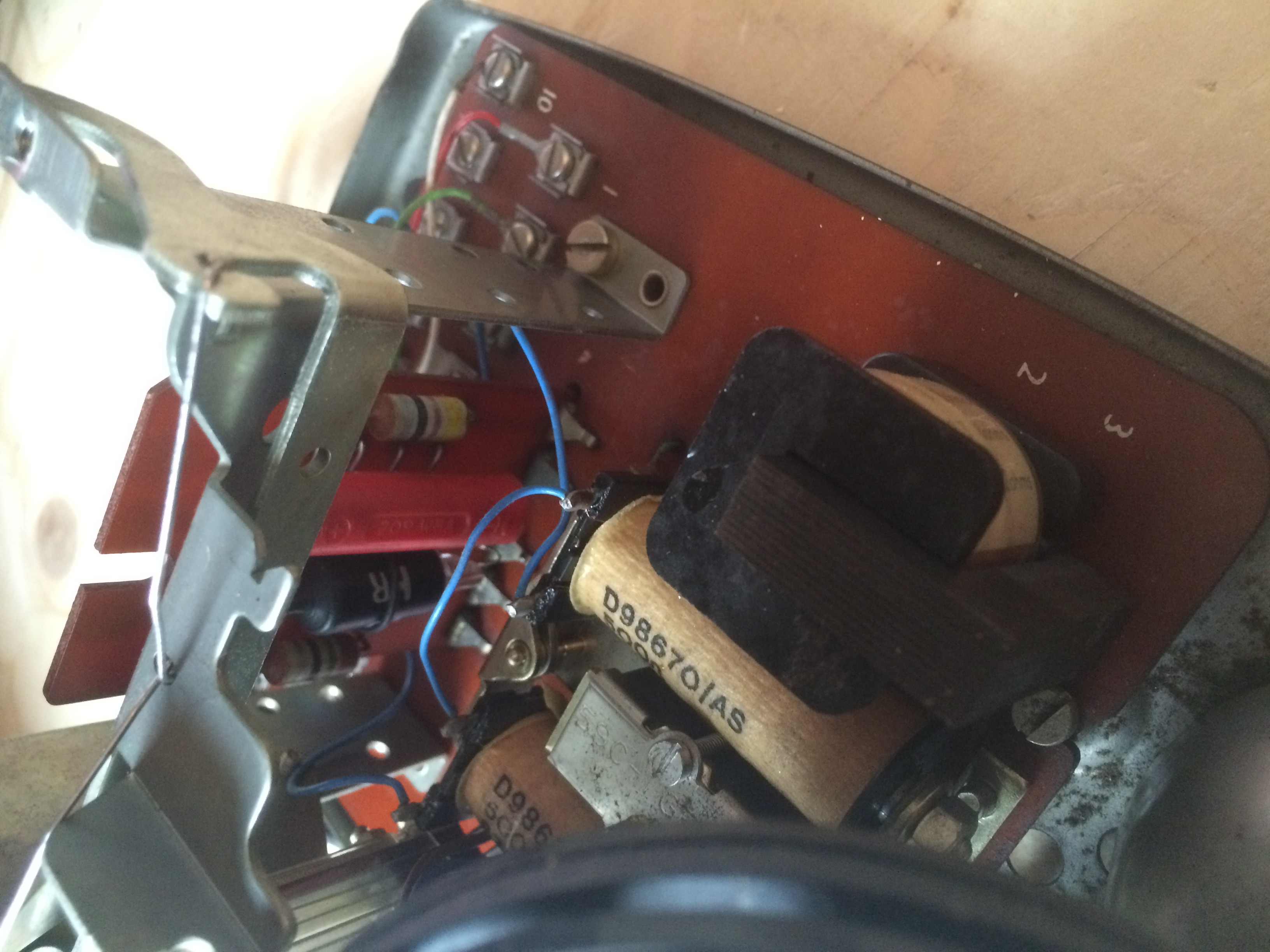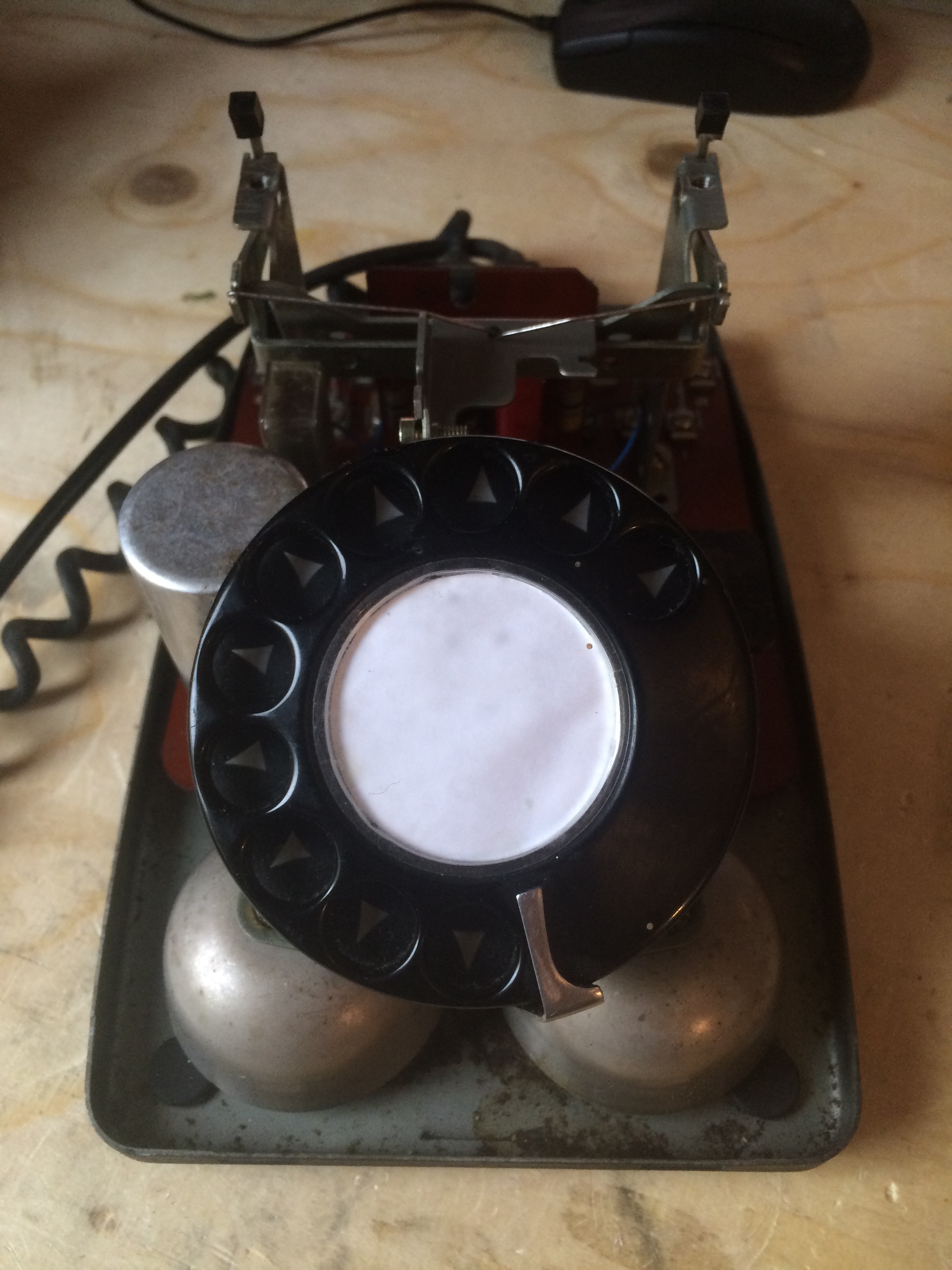 Handsets, top British, bottom Japanese.