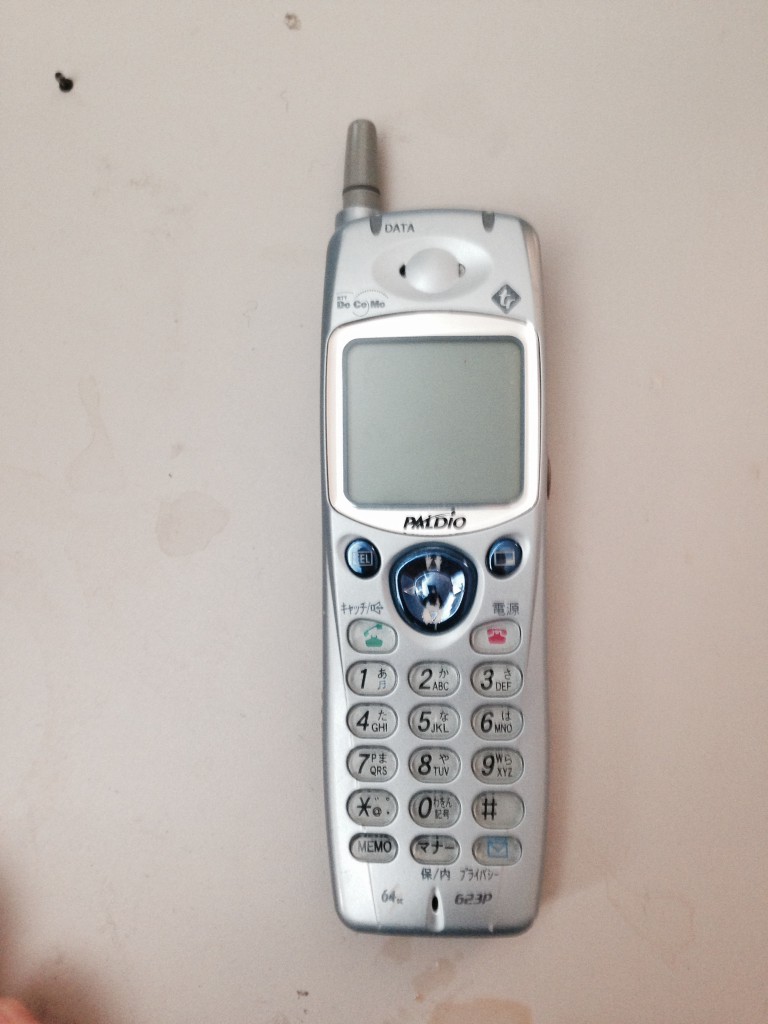 I found this phone out by the junk and figured I'd grab it for parts. It's a year 2000, I believe CDMA DoCoMo mobile phone. A real product for the Japanese electronics ecosystem using Japanese parts almost exclusively, though I don't know if it was assembled domestically.
It contains the following notable ICs:
Panasonic MN1931712AF1: listed online as "ASIC" no other information available
MN102H5608: No idea, I'd guess also a Panasonic part
NEC 0442000LGU: I'd guess DRAM? but no info available online.
Mitsubishi M6MGB160: 2Mb 3.3V Flash IC.
In addition to that it of course contains a vibrator motor, condenser mic, speaker etc. They'll all go in the junk bin probably never to be seen again, but it was an entertaining journey into the early 2000s Japanese phone ecosystem.